Use My Relationship Toolbox To Build A Healthy Connection With Your Partner
Just as physical exercise can improve your muscles, so too, with guidance and practice you CAN build your emotional muscles — you can improve your attitude and behavior for increased relationship success.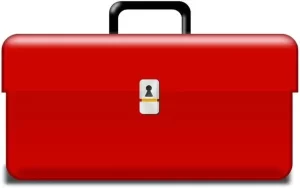 My Couples Counseling Books, Videos, and Worksheets Provide the Guidance. You Provide the Practice — all in the privacy of your home or place of work.
Professional Advice
Easy To Read Books
Self-Hypnosis Audio Books
Insightful Videos
Couples Therapy Worksheets
Love Connections Vs. Emotional Rejections
A successful marriage or committed relationship is built on 16 scientific principles. These principles are scientific because they have the same outcome with every couple. Just as mixing yellow and blue always produces the color green, so too these principles, when applied to a committed relationship, will always produce the same outcome.
PEACE AND HARMONY VS. RELATIONSHIP-FIGHTING AND CONFLICT
ACCEPTANCE VS. ANGER
INVESTING IN THE RELATIONSHIP VS. WITHDRAWING FROM THE RELATIONSHIP
TRANSPARENCY VS. KEEPING SECRETS
COLLABORATION VS. UNILATERAL-DECISIONS
LOYALTY VS. DISLOYALTY
COMMITMENT VS. RESPONSIBILITY-AVOIDANCE
LIVING IN REALITY VS. UNREALISTIC EXPECTATIONS
ACCEPTING OF PARTNER'S BIRTH FAMILY VS. REJECTING OF PARTNER'S BIRTH FAMILY 
ROLE NEGOTIATION VS. ROLE-DISLIKE
EMOTIONAL SELF-MANAGEMENT VS. EMOTIONAL VOLATILITY
RESPECT VS. ABUSIVE CONTROL
SELF-CARE VS. SELF-HARM
SOBRIETY VS. ADDICTIONS
FIDELITY VS. INFIDELITY
ROMANCE AND SEX VS COLDNESS AND DISTANCE
When you have 16 Love Connections with your partner your relationship is extremely healthy. Everything feels right about your relationship, you have no complaints or concerns, and this is your normal state of marriage. The same is true when your body is healthy, you have no pains or concerns. When your body is unhealthy, it grabs your attention by producing pain or dysfunction.
The same is true with your emotional health or commitment. When it is healthy, you feel content and fulfilled; when it is not healthy, you feel lonely, anxious, and unhappy. These negative feelings tell you something is wrong in your relationship that must be corrected. 
Below are the 16 relationship 'mistakes' that interfere with a loving, caring, and long-lasting relationship and what you can do to 'correct' these mistakes and build strong and lasting Love Connections with your partner.