As a Victim of Emotional Abuse, you need to protect your mental health and not live in a toxic relationship. It is your responsibility to take care of yourself. If you don't do it, no one else will! Do not accept life in a toxic relationship. Do not think that being in a toxic relationship is normal.
It is no surprise that abuse damages the victim, even when the abuse is not physical.
Think cause and effect; even the smallest actions produce some sort of reaction, an outcome. Complimenting someone's appearance can be uplifting and give someone a little spring in their step, just like criticizing someone can bring them down and cause them to doubt themselves.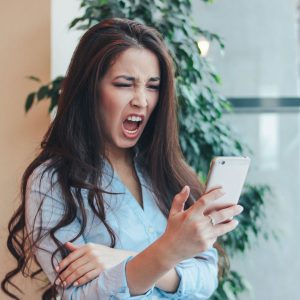 So, what about emotional abuse and its three variations, verbal abuse, psychological abuse, and sexual abuse? A repeated pattern of berating, shaming, criticizing, threatening, and playing 'mind games' are all 'body blows' to the victim's emotional health.
What are the results of these emotional assaults? The victim will certainly suffer severe psychological and emotional injury. As well, emotional abuse damages everyone in the family exposed to it, even if he or she is not the target of abuse.
There is an old saying: 'Sticks and stones can break my bones, but names can never hurt me.' I heard this when I was a child and naturally, I believed it. That is until I became a relationship therapist and learned the truth. Which is that without a doubt, name-calling hurts! Every type of abuse injures the victim.
Some people have the opportunity and strength to overcome their emotional injuries, while others suffer a lifetime. Regardless, in either case, victims of abuse suffer and one can never predict the long-term outcome of their injuries.
Yes, emotional abuse, verbal abuse, sexual abuse, and psychological abuse injure everyone exposed to it.
Even though emotional abuse leaves no physical marks on a person's body, the victim's mind and emotions are injured and these injuries impact their lives in every conceivable way.
The 12 painful injuries emotional abuse can cause
Let's now look at the 12 common ways emotional abuse, verbal abuse, sexual abuse, and psychological abuse all injure the victim of emotional abuse. In so doing, we will answer the question, "What can emotional abuse do to a person?"
Emotional abuse and its variants must be stopped!
Emotional abuse, verbal abuse, psychological abuse, and sexual abuse describe a dynamic whereby one human being degrades and diminishes the value of another and thereby attempts to dominate him or her. The victim of abuse is not only injured when emotionally attacked but is also left with pervasive and long-lasting injuries that can impair the victim's life in many ways in the future as described above.
Every form of abuse is wrong for many reasons. The first step for an emotional abuse victim it is to educate himself or herself so he or she can evaluate whether abuse is present and if so, what are his or her options to stop it.
No one should accept being a victim of emotional abuse. It should not be considered as a 'price to pay' to keep the family together. Freedom and happiness is a birthright, a human right every living person is entitled to.
If you are in an abusive situation, educate yourself, get help from a relationship therapist if needed, and make sure that in the near future, you are living with healthy people either because your abuser has stopped his or her bad behavior, or you have moved on.