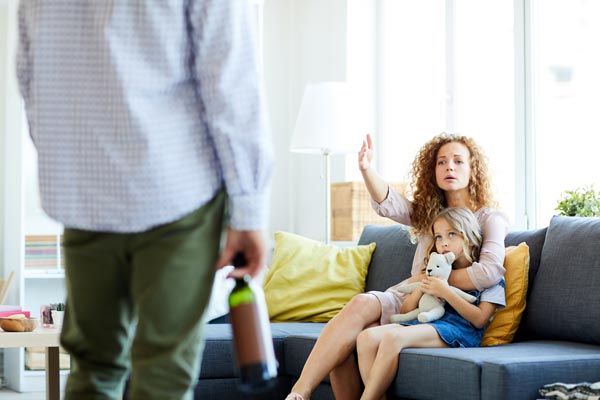 Substance abuse, whether it is the misuse of alcohol, prescription drugs or illegal drugs, is devastating for the individual and his or her marriage, committed relationship and family
Successful treatment of substance-abuse requires the addict takes 100% responsibility for the abuse and its negative impact on his or her family. Accepting this level or responsibility is necessary; no one forces another person to consume any substance. The addict needs to recognize that he or she has done this to themselves and that solving the problem is theirs alone!
In addition, when a person decides to give up or substantially reduce his or her addiction, his or her family can be an asset or a hindrance. The addict's partner, in particular can often be very influential regarding the outcome. Nevertheless, the addict must see himself or herself as 100% responsible for solving the problem.
Substance abuse and addiction can rip apart a marriage and committed relationship. Everyone is injured from this circumstantial tsunami. Sadly, children who grow up in homes where there was substance abuse are often injured for life. Substance abuse is an extremely serious matter and must be dealt with straight on.
If you are the spouse of an addict, and your partner is unwilling to accept responsibility and get appropriate treatment, it is questionable if you should remain in the relationship and 'keep the family together.' Get appropriate help to assist you with this decision and to know your options.
The treatment of substance abuse and addiction is highly specialized. As a social worker and marriage and family therapist this is beyond my circle of expertise, and I am not in a position to offer treatment. For this reason, the reader, if he or she wants to know more about substance abuse and treatment options, is encouraged to seek out appropriate experts and reliable information.
To get you started, I have listed below three websites that deal with substance abuse, and if you like you can go to them and gather information.
As long as there is a major addiction in your family, it will be very difficult to directly improve your marriage. You need to first gain control over the substance abuse. Once that has begun, you can then further enhance your marriage by using traditional marriage therapy approaches.
Here are a few websites that have information about substance abuse: