Emotional Closeness 101
Emotional closeness in your committed relationship gives it life!
Make sure your marriage or committed relationship has a healthy dose of fun, romance, and sex. These are the essential ingredients for feeling emotionally connected to one another and guarantee you a loving and long-lasting relationship
As human beings, we live in a world of emotions. Lacking an emotional connection with your partner will seriously cripple your relationship, likely leading to bickering and misunderstanding, depriving you of much potential pleasure, and putting you at risk for an unwanted separation or divorce.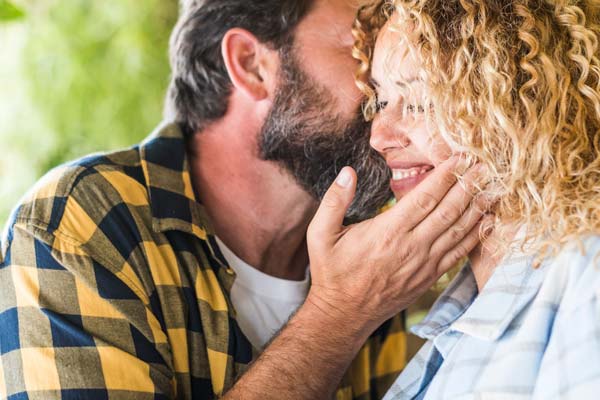 Do This to Increase Your Emotional Closeness to Your Partner:
1. List on a piece of paper 10 or more activities that you and your partner 'have done,' 'are doing,' or 'would like to do' that would give you and your partner the feelings of friendship, being a team, being valued, and being wanted.
The activities on your list can be easy to do or challenging, they can be time-consuming or take only a few moments.
For example:
Go out to eat
Play golf or any sport
Reading a book out loud
Garden
Shop
Go on an overnight trip
Do home renovations
Take a class together
Start a new hobby together
Go camping
Go to a movie
Go to a play or concert
Go visit an 'old' friend
Cook together
Do something on your 'bucket list'
Go on an exotic trip
Learn a new language
These are just a few samples of what the two of you can do to increase your closeness. The possibilities are endless.
2. When you are finished writing your activity wish list, exchange lists with your partner and read what he or she has written.
3. Take turns asking each other questions about each item on the two lists until you both fully understand each other's suggested activities.
4. With your partner's agreement, hold on to your partner's list so you can refer to it in the coming weeks and months.
5. Plan and do one or more items on your partner's list each week.
There is no substitute for time
Partners that are emotionally close to one another spend time together.' This is an essential starting point for building emotional closeness.
You and your partner enjoy pleasant and quality time together and nicely speak with one another, this will contribute to an emotionally and sexually intimate relationship — the foundation of a healthy, loving, and long-lasting relationship.