Take the Free Healthy Marriage Quiz
It is quick and easy. No email required. Immediate results. Private and Confidential.
15 Easy to answer Questions.  Choose your answer.
Healthy Marriage Quiz Score… what it means to you… and what you should do next.
Hi, this is couple therapist Abe Kass, MA RSW RMFT.  Let's review your Healthy Relationship Quiz score. Keeping in mind Your Score, scroll-down until you find the range for your score. Then read what your 'results' mean.
15 – 13 points. Your marriage or committed relationship is strong and healthy. Keep up the good work!
Comment
Identify the 'good' you and your partner are doing — and keep doing it! If you need some relationship tweaking — get to it! Fortunate are you to be in a loving, healthy, and respectful relationship.
12 – 10 points. Your marriage or committed relationship is functioning. With some effort, you can make it stronger, healthier, and happier.
Comment
You have the fundamentals needed for a loving, healthy, and respectful relationship. However, there are a few areas that can be improved. Doing so will go a long way to make your relationship the relationship of your dreams. There are many couple enrichment resources that you and your partner can use to enhance your relationship, such as books, classes, or online courses.
9 – 7 points. Your marriage or committed relationship is at risk for failure. You are encouraged to get some relationship help.
Comment
The red lights are flashing! You need to make some significant upgrades to your relationship if you are to survive as a happy couple. If you don't, you may either end up separated or you may retreat into an emotional divorce while continuing to live together. You and your partner may require couple therapy with a qualified and caring mental health specialist to assist you to fully turn things around for the better.
6 – 0 points. Your marriage or committed relationship is in terrible shape and is likely painful. If you are to survive as a couple, you need to make some significant changes.
Comment
Your relationship is on the edge of a cliff and is ready to topple over! You are advised to find a qualified couple therapist to help you turn things around, and you should read books and get other educational materials to learn the proper way to conduct yourself within a committed relationship.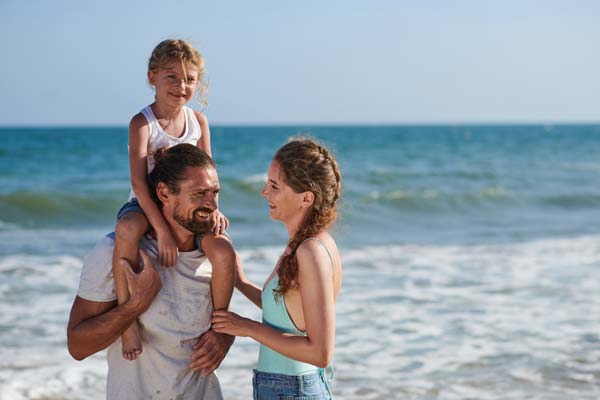 Healthy marriage quiz conclusion
Life is short! It would be a real shame to sacrifice the best that it has to offer by settling for a life of conflict, disrespect, and feeling lonely and unloved. Get help! And in doing so, you should be able to turn your relationship around and make it healthy, respectful, and loving.
A good relationship is based on scientific principles. When you and your partner know what to do, and then you and your partner do it, you can be certain you will have a very pleasant connection with one another.