Dealing with infidelity is challenging because of the torturous thoughts that come once the affair is over. Learn more about what you need to do if this applies to you.
Infidelity is a relationship act that when discovered hurts everyone involved. After an affair has been disclosed the entire family suffers, even the children and extended family. Surviving infidelity presents the entire family with a supreme challenge.
Yet, no one is hurt more than the cheater's partner. He or she is the main surviving infidelity victim. If this is you and you are dealing with infidelity — read the following carefully.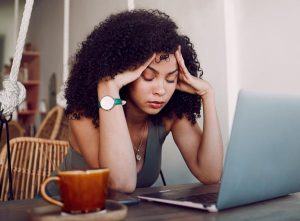 When you marry or enter into a committed relationship, whether stated openly or not, there is a clear understanding that your partner will not stray and become intimately involved with another person. When this 'promise' is broken, the betrayal shatters you in many ways.
When you are betrayed by your partner, likely your mind is swamped with thoughts and images regarding what has happened and what might occur in the future. Such mental and emotional anguish can not possibly be understood unless someone has gone through it themselves. Experiencing the anguish is a normal part of surviving infidelity.
People betrayed by their partner find their thoughts and emotions 100% altered: Thoughts of revenge, rage, helplessness, fear, confusion, worry, sleeplessness, and crying, and the like are all common forms of emotional suffering. This is all part of dealing with infidelity.
In some ways, the anguish the betrayed partner feels is even worse than a negative medical diagnosis. At least with a medical diagnosis, there is an entire staff of medical practitioners who have ideas as to how to help — there is always some degree of hope. When it comes to surviving infidelity, often the struggle is in isolation, and the victim feels confused and overwhelmed with nowhere to turn.
In the past when a crisis has occurred, you could have turned to your husband, wife or committed partner for advice and for comfort. But now, since he or she has cheated on you, you have no support. The person who has been a comfort to you in the past, is now the greatest threat to your well-being.
Your mental and emotional pain is relentless; negative thoughts and feelings intrude day and night, at work and at home, in good moments and bad moments— this is a normal part of dealing with infidelity.
When you are dealing with infidelity, what should you do to calm the storm?
The following are five suggestions to calm the raging thoughts and feelings that are flooding you:
Get the tools you need to survive infidelity: