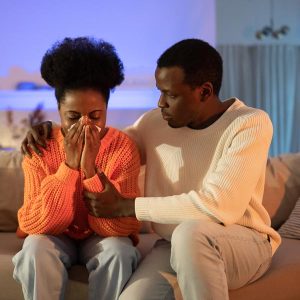 Getting over an affair is hard work.​
The relief you imagined you would feel after the affair had completely ended isn't there.
The betrayal of your partner has deeply wounded you, more than you ever had thought was possible.
Knowing how to deal with infidelity is not easy. Especially when the trauma of this relationship crisis continues for many months after the affair is over.
 Is this your fate?
You toss and turn during the night worrying what your philandering partner has been up to! You wake up tired.
You look out the window, the sun is shining, yet all you see is darkness.
Your child asks you a simple question, and you have no idea what he or she said.
You hate what your partner has done, the lies, the illicit sex, the uncertainty, the confusion, the wasted money, and opportunity. But what you hate most of all is what you have done to yourself. All your worrying, accusations, cynicism, investigating, has twisted your natural innocence and you are bitter — and it comes out in almost everything you do. Surviving infidelity has become a nightmare.
You understand your betraying partner is the villain, you know are innocent. Yet it does not feel that way.
Your partner has cheated on you; it is all his or her fault! You know that, and so does your partner. You hate your partner yet all you want is his or her love and commitment in spite of everything he has done.
After the affair is over, your betraying partner has come clean with all he or she has done; has apologized and is doing his or her best to make amends — now it is you who is the obstacle to closeness. You hate yourself for this! You want to get off your emotional roller coaster— but you don't know how.
You are bitter and your bitterness has exhausted you.
Try the following four strategies to get back your life after the affair has completely ended:
Get the tools you need to survive infidelity: